Jason Gewirtz is the executive editor and publisher of SportsTravel and the vice president of the Northstar Meetings Group Sports Division in the USA, which organises the TEAMS Conference, Teams Europe (27-29 June 2023 in London) and the EsportsTravel Summit. Gewirtz joined SportsTravel in 2008 as managing editor after nearly 15 years in the newspaper industry as a reporter and editor at papers in Colorado and California. He is a board member of the Sports Events and Tourism Association and has covered five Olympic Games along with hundreds of other sports events large and small.
What was the first live event with official hospitality that you attended and what particular impressions did it make on you?
The first one I went to in my capacity for SportsTravel was probably Club Bud at the 2008 Olympic Summer Games in Beijing. It was an eye-opener to the work put into the ancillary events around big competitions that you don't necessarily know exist as a regular sports fan, watching a broadcast or a live stream. In addition to the party crowd at the place, there were Olympians walking around with their freshly won medals, which made it feel like you had an inside track to the athletes themselves.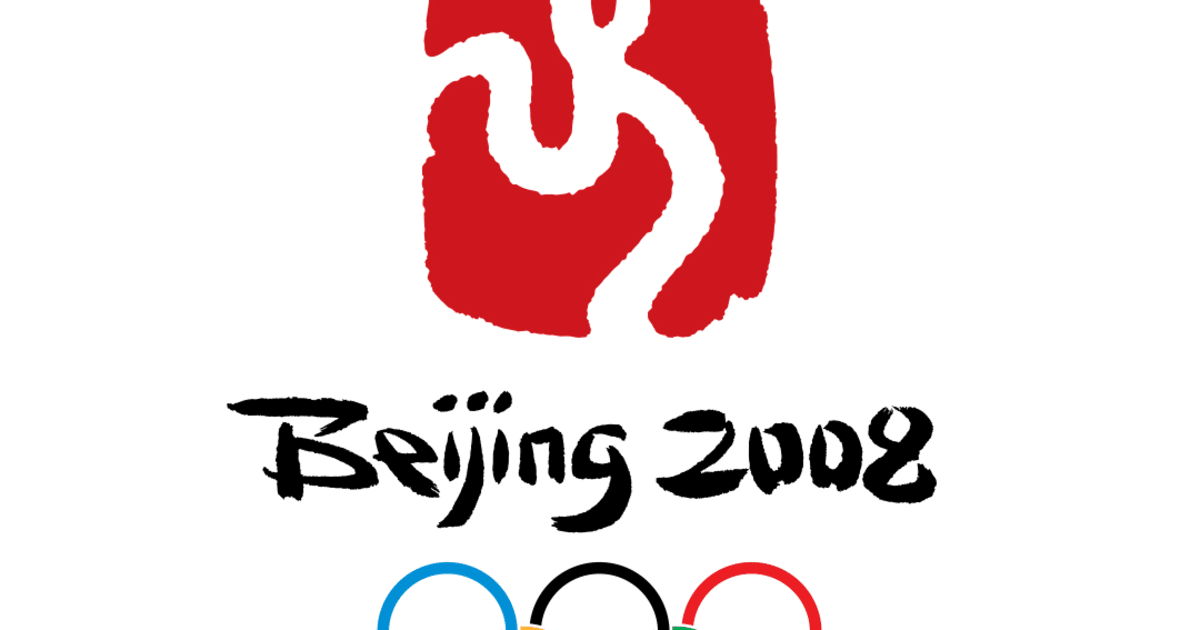 What is your favourite live event that you would encourage everyone to book when it goes on sale, and what makes it so special?
The Indy 500 remains the most-attended single-day event in sports and is a spectacle worth experiencing. There aren't too many events with 300,000 people attending in one day. I'm not the biggest motorsports fan, but the track, the race history, the juxtaposition of high-tech cars at a historic venue, the party scene in the infield, the tradition of the winner kissing the bricks at the finish and pouring the milk of their choice all over themselves at the end, makes for an event with a bit of everything.
Who do you consider to be your business mentor or mentors, and what particular example(s) did they imprint on your business values?
Tim Schneider was the founder of SportsTravel and our TEAMS Conference. As an entrepreneur, he saw the market for sports-related travel well before most and positioned his media company to be a central player in that market. He had the ability to look years out to see where things were headed — including our company's early adoption of esports as an event industry — that made him successful. Tim had an attention to detail and an aspiration for excellence and care for his clients that was unlike any other I've seen.
Having travelled extensively in your role and seen so many international and national events, is it possible to have a favourite edition if so which one stands out and why?
I have been blessed to attend several Olympic Summer and Winter Games and the ability to see the best in the world compete on that stage and in that setting is nearly impossible to top. They are all equally memorable. But I also derive great pleasure in smaller-scale events. One that stands out was the U.S. National Toboggan Championships in the small town of Camden, Maine, which I got to experience in early 2020 before the pandemic shut down events. Thousands of people come from around the country with their long sleds to glide down a frozen wooden track on a ski hill in Camden, experiencing the thrill of a long and icy ride straight onto a frozen lake. Many dress up in ridiculous costumes, all of them appearing to have a blast despite the frigid conditions. The festive atmosphere at that event — even the serious name for a decidedly unserious competition — is quite memorable. It also speaks to the power of sports-related travel.
Is there a sporting moment that you watch or read about that still stirs the emotions in you?
There are two that get me every time. One is Game 6 of the 1986 Major League Baseball World Series where the New York Mets completed an improbable comeback over the Boston Red Sox, helping them to win the championship two nights later in Game 7. I was 13 years old watching with my friends at a time when my team winning a championship meant everything. That Game 6 left a lifelong impression. Watching replays of Bill Buckner's unfortunate error and the rally that ensued still get me excited. The other was the "Miracle at Michigan" in 1994 when the University of Colorado American football team beat the University of Michigan in their stadium on an equally improbable last-second Hail Mary pass. Each time I see that play it's like I'm watching it for the first time.
What was the most significant 'sliding doors' moment in your career and how did this impact on you?
Shifting my career from a reporter to an editor opened up doors that I couldn't possibly have imagined and allowed me to exercise completely different journalism muscles. It also gave me a deeper perspective on the art of writing, both my own and that of others. I write different as a result and I also read things on a deeper level as a result.          
Who was playing at the first concert you attended, where and when, and what do you remember of the experience?
My parents took me and my brother to see Hall & Oates at the Brendan Byrne Arena in East Rutherford, New Jersey, on the H2O tour in the summer of 1983, my first real concert and near the height of their fame. I recall being amazed that I was in the same physical place as these guys I had heard on the radio all the time. That and the pure noise of it all. It was the loudest thing I had experienced up to that point and it was a pure sensory overload for my 10-year-old ears. But it was all just amazing.
What was your first paying job and what impact, if any, did it have on you?
My first paying job was at about 15 or 16 years old covering high school sports (baseball, basketball and American football) for the Roslyn News, my local newspaper where I grew up in New York. I was paid $20 per article, which was perfectly fine at the time since I would have done it for free. But the fact that I could get paid anything to write (and to attend sports events) was a major realization at the time and set me on a path that I'm still on today.
How has your upbringing and family experiences shaped who you are today?
My father was a CPA (accountancy) who worked long hours during tax season, preparing tax returns for his clients. It may not seem like the most glamorous job, but it was to him, and that left a deep impression. He had a phenomenal work ethic that rubbed off on me at an early age. At the same time, he found the time to balance his family life, being available for my two brothers and I when we needed his attention. It's something that's top of mind for me these days both in my approach to my work on the professional side and with my own family and my own son on the personal side.
What advice would you pass back to an 18-year-old Jason Gewirtz as he embarked on his career?
I would tell 18-year-old me to be open to wherever your career path might take you. I had a singular goal of being a reporter at a daily newspaper with aspirations to end up at the New York Times, living in New York City. I did get to enjoy many years in the newspaper world as a reporter and editor (stopping short of the Times and living in Colorado and California) but it took some convincing to consider any other job anywhere else. And yet, the decision to leave the newspaper world and join SportsTravel wound up being one of the best decisions I ever made.
What is/was the new technology or device that you immediately understood was going to be life-changing and how has it/did it impact your life?
While the iPhone has been a world-altering device, it was the iPod that really had a profound impact for me. With that device, you could be on an airplane, or in a car, or anywhere without needing a vinyl record, a cassette or a CD to play the music you wanted to hear — and you could put hundreds of songs on it, all in your hand, ready for play in any order at any time you want. Incredible.
What should every person running for elected office be compelled to promise and deliver?
It can be difficult by nature of the personality traits that often compel people to run for office, but they should be compelled to do what's best for the people they serve over what's best for themselves personally. And they should never do anything they don't want to read about in the press.
What is the best book you have read in the past year?
"Path Lit By Lightning: The Life of Jim Thorpe" by David Maraniss is a well-researched and well-written biography of one of the greatest athletes of all time. While Thorpe's most famous athletic accomplishments took place more than 100 years ago, the issues that made him iconic and controversial are as relevant today as they were then. It's an incredible look at the concept of amateurism in sports and how the politics and regulations of the Olympic establishment and the American collegiate sports system can often be murky and unfair when it comes to who is eligible to compete.
What non-curriculum subject(s) should be required for anyone leaving school or university to understand fully before they enter the workforce?
Financial literacy would be near the top of the list but even more important would be some basic understanding of psychology. You're going to end up working with a wide mix of people with a wide mix of personalities that may not always match your own. Your ability to navigate those relationships will be essential to your success, not to mention your happiness. Understanding what motivates others and how they operate would be an essential skill for anyone to study before they enter the workforce.
Tell us something even your colleagues might not know about you.
When I was in the marching band in college, there was one year that Dionne Warwick's son played with us on the drumline when he was a student. And he convinced his mother to sing the national anthem before one of our college football games that year, with the band playing behind her. So sometimes I like to casually drop the fact that I used to play drums for Dionne Warwick, which is technically true.
DAIMANI will be attending Teams Europe in London (27-29 June 2023 at the Excel) and was proud to support the inaugural event in 2022 as a guest speaker. Click here to look back at that event.
Paris will host the next addition of the Olympic Summer Games between 26 July to 11 August 2024. FORTIUS is an Official Sub-Distributor of On Location for the sale of Paris 2024 Official Hospitality Products in more than 50 countries across Asia, Europe, Oceania and South America.  
FORTIUS is a Zurich based company that is helping to transform the way that individual and corporate customers engage with major events and purchase their Official Hospitality, Travel and Accommodation needs. Learn more via the following link. You can download the Hospitality brochure here and the Hospitality Products by Session information is available below.